Korean Worksheets | Free PDF Worksheets For Studying Korean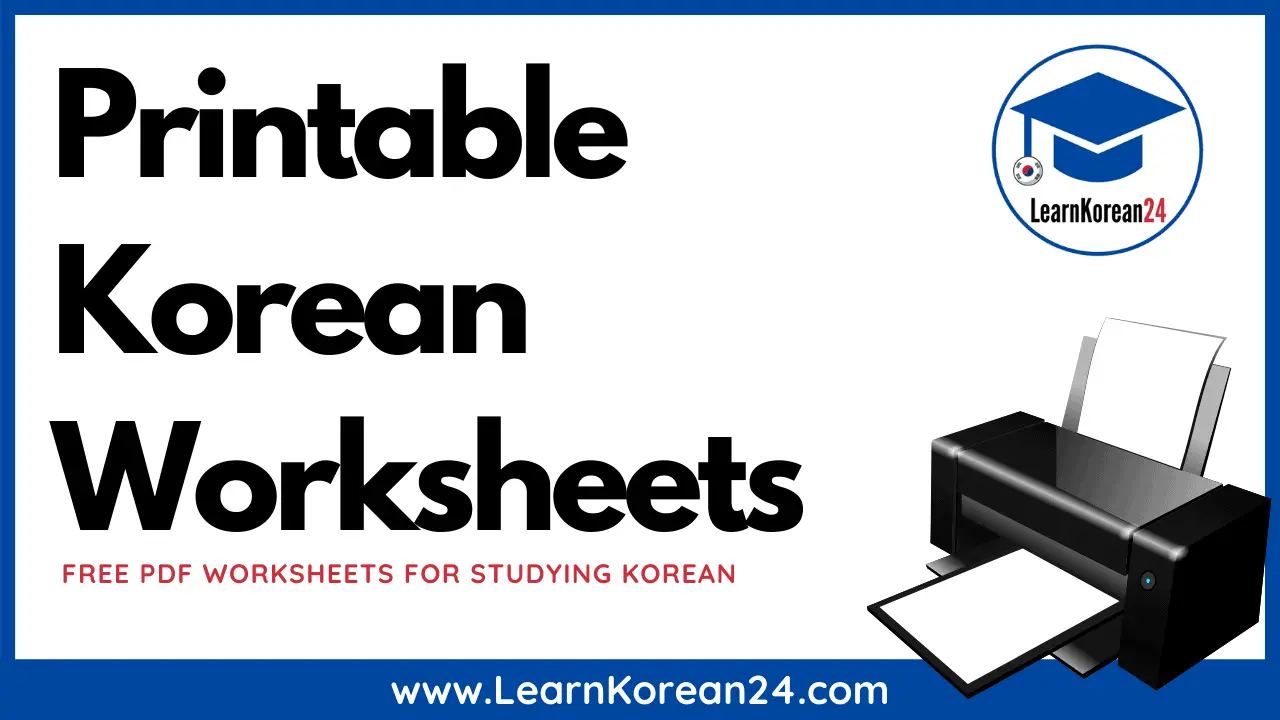 Looking for printable Korean worksheets to help you study Korean? On this page, you can find all of LearnKorean24's Korean worksheets. All these Korean worksheets can be downloaded for free and come as a printable PDF file. These worksheets are a great way to supplement your Korean studies and are designed to complement our free Korean lessons and vocabulary pages.
Korean Worksheets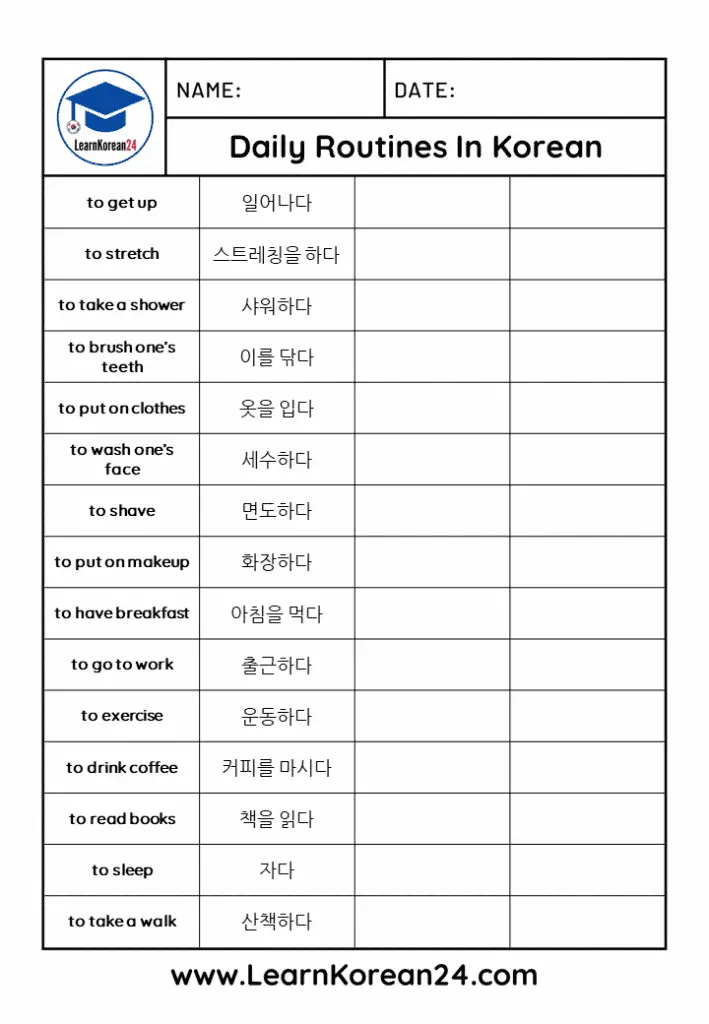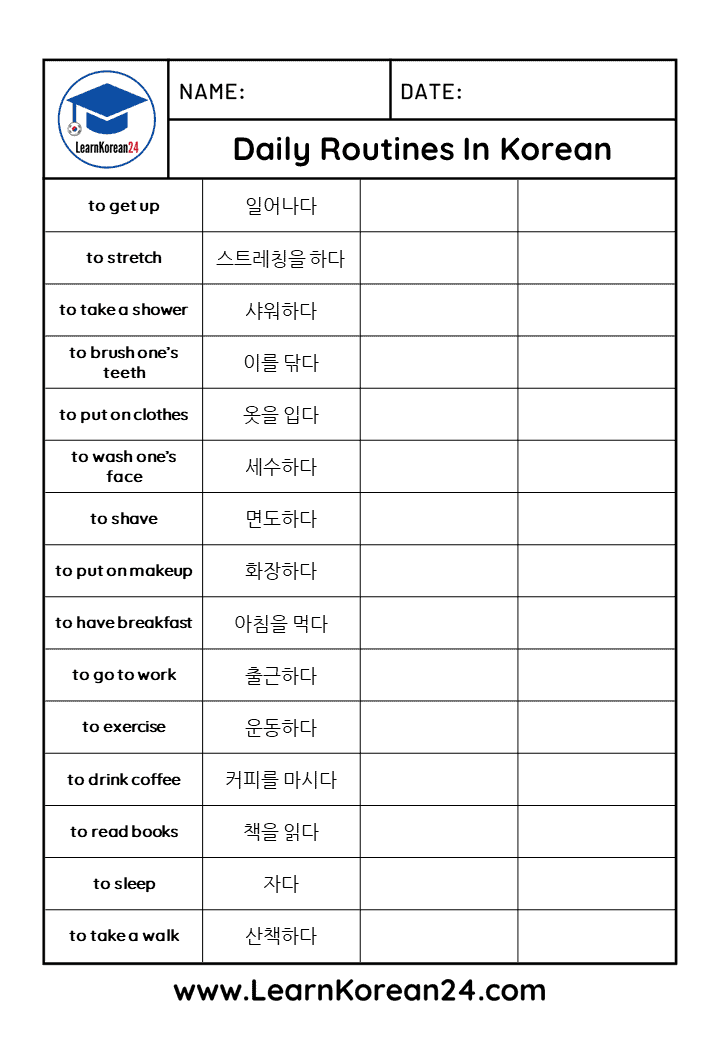 These Korean worksheets are arranged by topic. To download a worksheet, simply choose from the topics below and click on the link to download the PDF worksheets.
These Korean worksheets feature in our vocabulary lessons and complement our free Korean lessons. You can also download free printable flashcards on our Korean flashcard page.