Top 5 Best Kpop Girl Groups Of All Time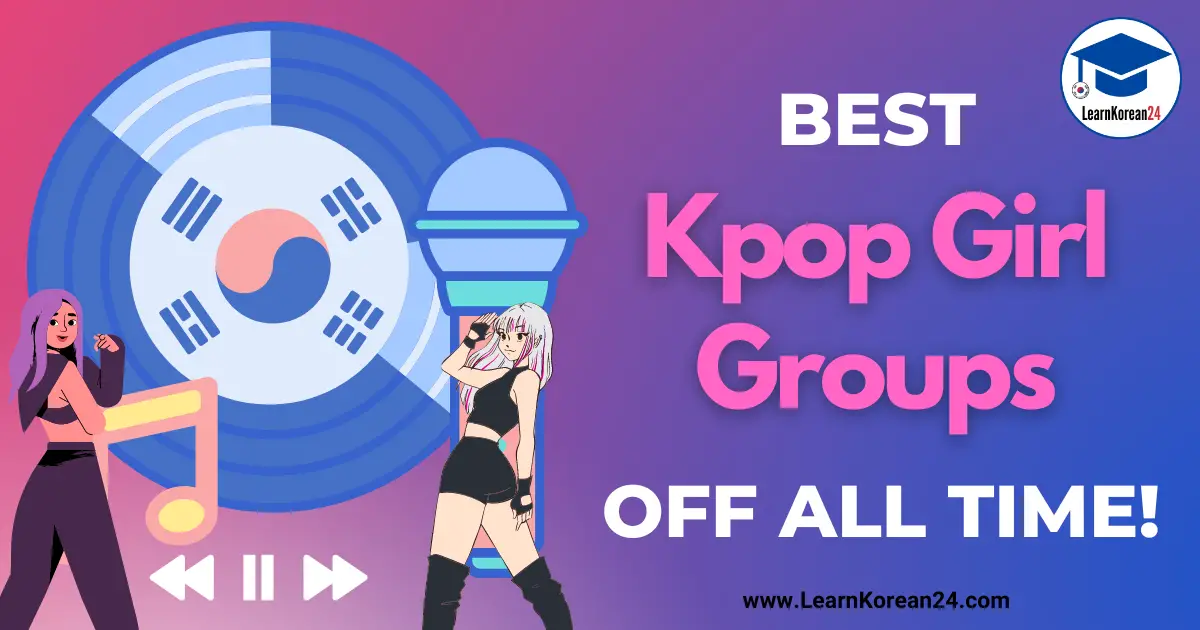 You may already know what Kpop stands for, but how well do you know Kpop girl groups? To fans of Korean pop music, it's a world of endlessly catchy tunes, sleek choreography, and over-the-top visuals. And at the center of it all are Kpop girl groups.
These are the all-female ensembles that have captivated audiences around the world with their catchy tunes, stunning dance routines, and larger-than-life personalities. From pioneering first-generation groups like S.E.S. and Fin.K.L to second-generation legends like Girls' Generation and 2NE1 to current chart-toppers like BLACKPINK and TWICE, there's no shortage of amazing Kpop girl groups to enjoy. But which ones are the best? Here are our picks for the five best Kpop girl groups of all time.
#5: S.E.S
S.E.S. was one of the first Kpop girl groups to find mainstream success both in Korea and internationally, debuting way back in 1997 with their groundbreaking album I Am… Since then, they've released five more albums and nine more singles, cementing their status as legends of the Kpop girl group world. But S.E.S.'s impact goes beyond just their musical accomplishments; they were also trendsetters in terms of fashion and style, helping to set the stage for future generations of Kpop stars. If you're new to Kpop and looking for a group to start with, you can't go wrong with S.E.S.
#4: Girls' Generation
Girls' Generation is one of the most successful Kpop groups of all time, period. Since their 2008 debut with single "Into The New World," they've released eight full-length albums and four mini-albums, spawning hit after hit along the way including "Gee," "Oh!" , "I Got A Boy," and "The Boys." They're also one of the rare Kpop groups to find widespread success outside of Korea; in addition to dominating the Korean charts, they've also topped Billboard's World Digital Songs chart on multiple occasions and performed at Madison Square Garden as part of their first world tour back in 2011. If you're looking for a group with impeccable vocal chops, stunning dance skills, and a Barthian sense of style, look no further than Girls' Generation!
#3: 2NE1
2NE1 was one of the most innovative and stylish Kpop girl groups of all time, delivering a unique mix of hip-hop swagger, pop hooks, and R&B vibes that helped them stand out from the pack. Debuting in 2009 with single "Fire," 2NE1 quickly rose to prominence thanks to a string of infectious hits like "I Don't Care," "Go Away," "I Am The Best," and "Come Back Home." They also were trendsetters when it came to style, becoming known for their daring fashion choices both onstage and off. Though 2NE1 disbanded in 2016 following member CL's departure from YG Entertainment, their lasting impact on the Kpop landscape is undeniable.
#2: Red Velvet
Red Velvet debuted in 2014, and since then, they have established themselves as one of the best Kpop girl groups with hits like "Dumb Dumb" and "Ice Cream Cake." With their blend of cutesy visuals and catchy music, it's easy to see why Red Velvet is one of the most popular Kpop girl groups today.
#1: BLACKPINK
Coming in at number one is Kpop sensations BLACKPINK! BLACKPINK is one of the hottest acts in music today and, in our opinion, one of the best Kpop girl groups ever assembled! Since their 2016 debut with single "Square One," they've taken the world by storm with a string of certified bangers, including "Playing With Fire," "As If It's Your Last," "Ddu-Du Ddu-Du," "(Kill This Love)", and their latest song "Pink Venom".
BLACKPINK are also well on their way to becoming superstars in America; not only did they become the first female Kpop group to perform at Coachella in 2019, but they also made history as YouTube's most subscribed music act ever! If you're looking for a group that perfectly blends eye-popping visuals with speaker-shattering sound, look no further than BLACKPINK!
So there you have it! Our picks for the five best Kpop girl groups of all time! Of course, this is just our opinion, so feel free to disagree. But whether you agree with our list or not, there's no denying that these five groups have left an indelible mark on the Korean music industry and pop culture at large.