Korean Word Builder | The Fastest Way To Learn Korean Vocabulary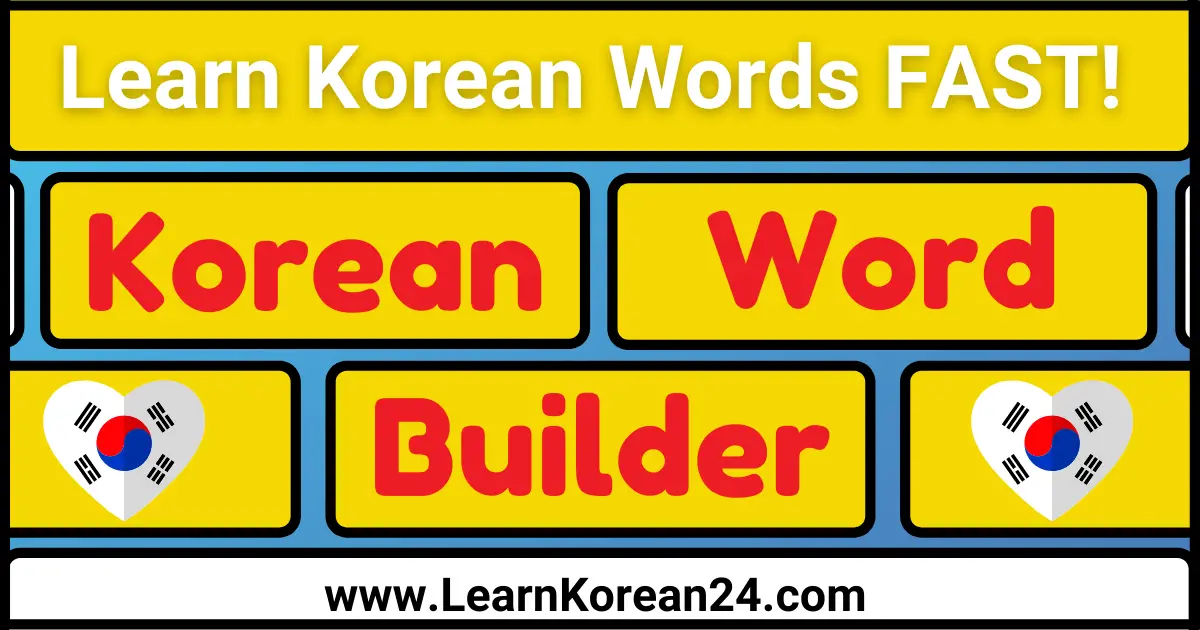 If you want to learn Korean vocabulary fast, then you're in the right place. These Korean Word Builder lessons are a fantastic way to easily and quickly expand your Korean vocabulary. In each lesson, you will learn one main new word and then you will learn many words that include that word. In this way, you are able to learn lots of new Korean words quickly and easily. To help you learn these words, each lesson includes a free PDF and pronunciation practice.
Latest Word Builder Lesson:
*These lessons are made possible by our fantastic in-house Korean teacher, Korean Arah. Don't forget to Subscribe to Korean Arah's channel so you never miss a lesson.
All Korean Word Builder Lessons