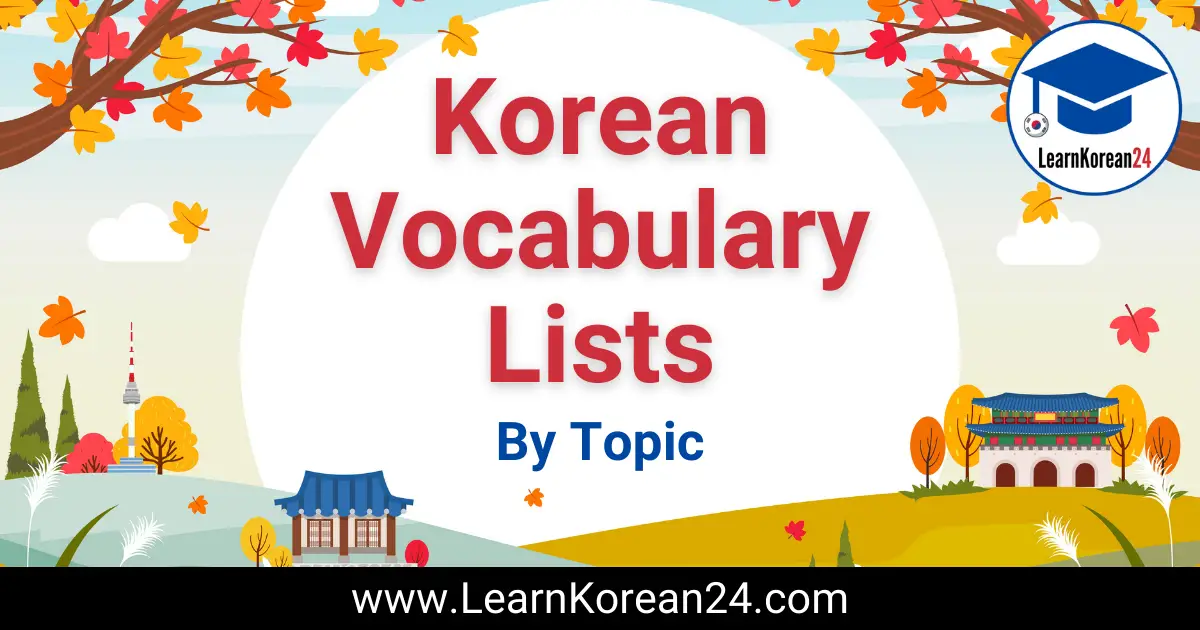 Want to expand your Korean vocabulary? On this page, you can find all our Korean vocabulary lessons and Korean vocabulary lists by topic to help you learn Korean words. Each of these Korean vocabulary lists includes both the Korean and English meanings and printable resources to help you learn these useful Korean words. If you're new to learning Korean and prefer to study with a structured course, then check out our free online Korean language course.
Korean Vocabulary
50 Basic Korean Words | Must Know K...
What Korean vocabulary would you like to learn today? Choose a topic below.
Some of the easiest words to learn in Korean are Konglish words and loan words. Learning these words is a great way to instantly increase your Korean vocabulary. Below you'll find a list of 50…
Learn More Korean Vocabulary
A fantastic way to learn lots of new Korean words quickly is with our Korean Word Builder Lessons. In these lessons, you will learn one main word and then learn many compound words that include that word. In this way, you can quickly and easily learn lots of new Korean words. As always, these are free and each lesson comes with a free PDF. Try it out now!