Korean Flashcards | Free Printable Flashcards For Learning Korean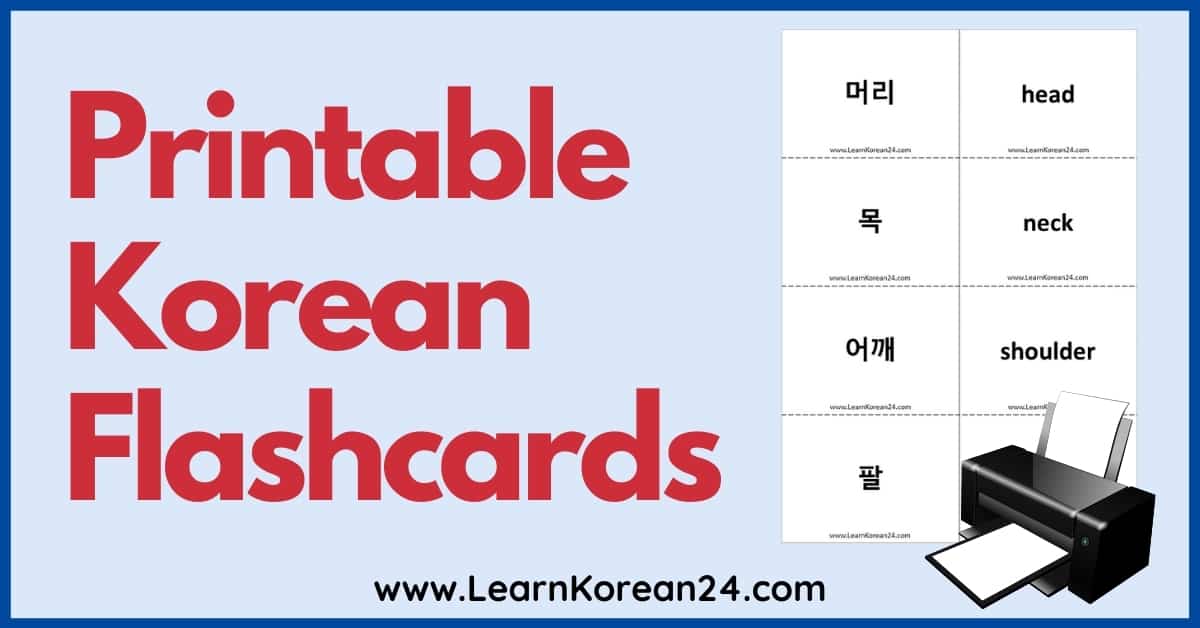 Welcome to LearnKorean24's Korean Flashcards Page. On this page, you can find free printable Korean flashcards to help you learn and memorize Korean vocabulary.
Each flashcard set below focuses on a particular topic and includes both Korean and English. All of these Korean flashcards can be downloaded for free and come as a printable PDF. Simply choose the topic and vocabulary you want to learn and click on the links below to download the PDF Korean flashcards.
Korean Flashcards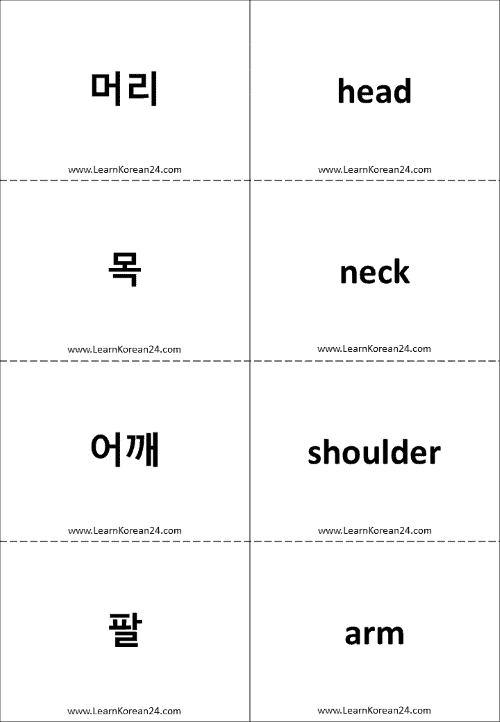 To use these flashcards, first, download and print the PDF flashcard pages.
Each page is A4 size and includes 4 Korean words on the left side and the English meaning on the right side.
Fold the page in half vertically then cut along the dotted lines so you are left with the Korean word on one side and the English word on the other side.
You may also wish to glue/staple / laminate the flashcards to make sure they stay together.
Here are the printable Korean flashcards currently available. If it's your first time using flashcards, or if you're not sure how to use flashcards to learn a language, you can find some tips on using flashcards to learn a language here.
Are you ready to get serious about learning Korean? Start our 100% FREE online Korean language course today!