Can You Guess The Meaning Of These Konglish Words?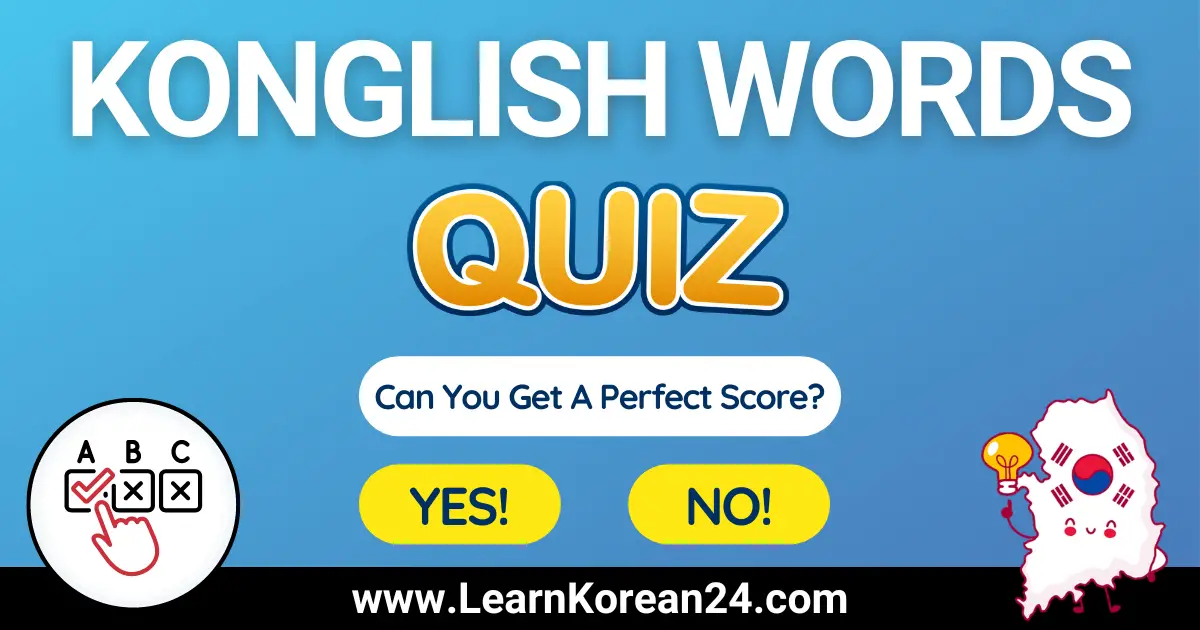 Konglish words are the Korean version of English words. This makes them some of the easiest Korean words to learn and remember! But can you guess the meaning of these Konglish words? Try the quiz below!
How did you do on this Konglish quiz? If you want to learn more Konglish words and related vocabulary, check out this list of 50 Konglish Words And Loan Words. Ready to get serious about learning Korean? Start our free Online Korean Course Now.