Korean Numbers Quiz: Sino-Korean Numbers 1-100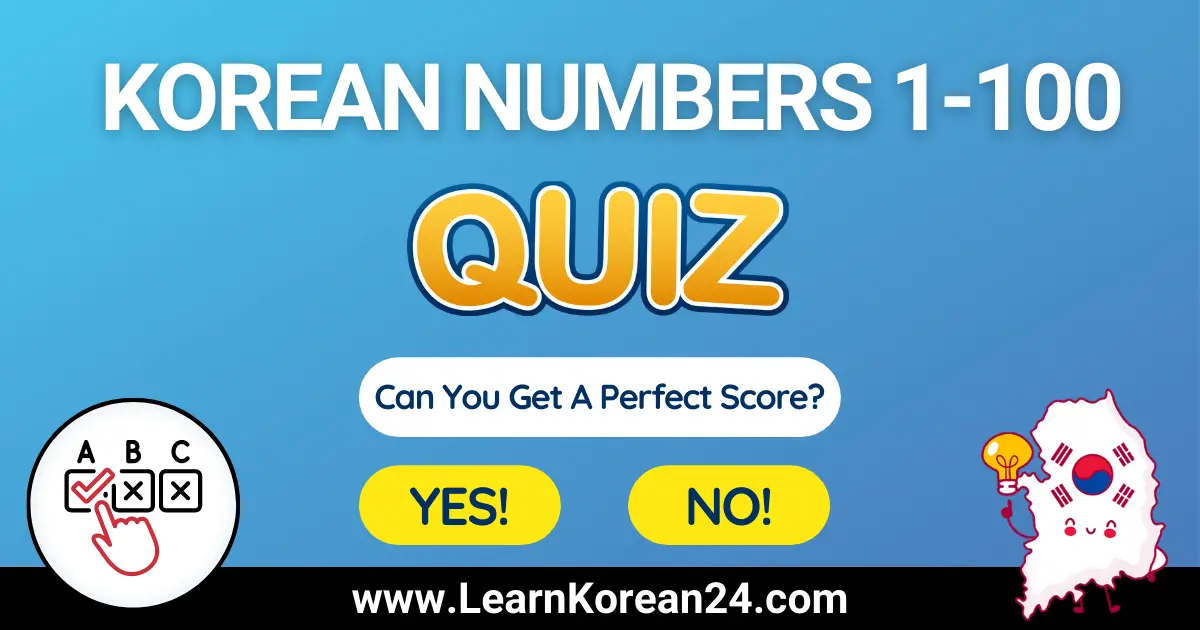 Think you Know Sino-Korean numbers? Try this Korean Numbers Quiz and find out! This quiz will test your knowledge of Sino-Korean numbers 1 to 100. Need a little more practice? Check out our complete Korean numbers lesson.
Korean Numbers Quiz: 1 to 100
How did you do? If you need more practice with Korean numbers, check out our free and complete guide to numbers in Korean. Already mastered numbers? Then start our free online Korean language course.