Easy Korean Quiz | Test Your Basic Korean Knowledge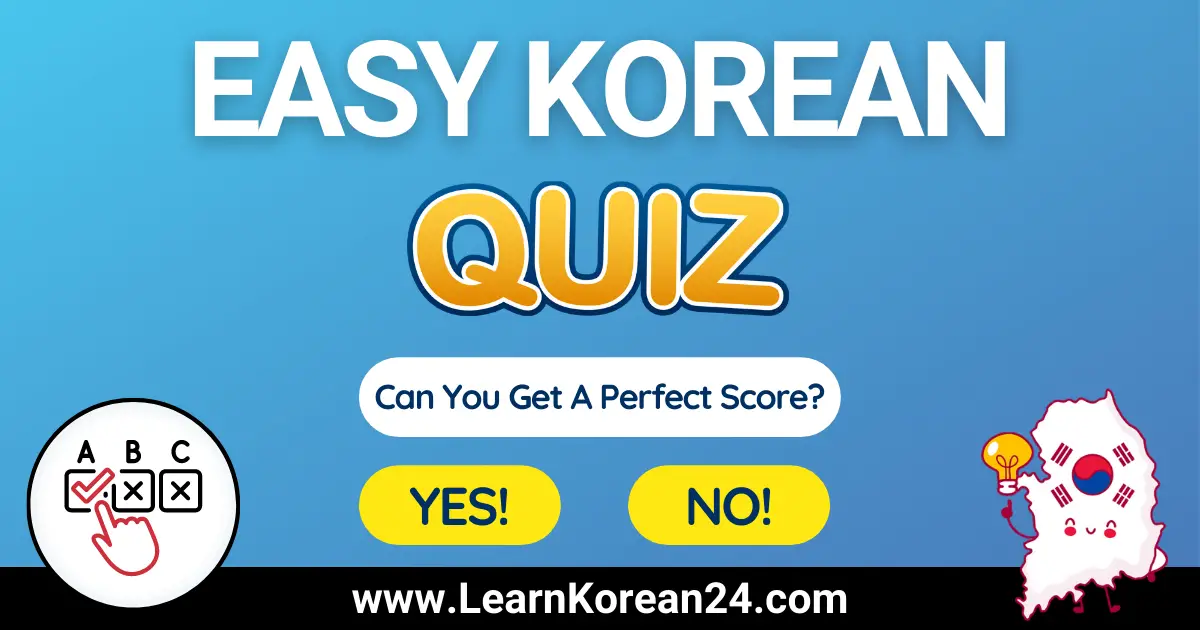 Are you a beginner Korean learner? Do you want to test your basic knowledge of the Korean language? Then this easy Korean quiz is for you! This quiz consists of 30 questions that will test your understanding of basic Korean words and phrases, and key concepts in the Korean language. Good luck!
Easy Korean Quiz – Basic Korean
How did you do? I hope you enjoyed this quiz. If you're ready to start getting serious about learning Korean, check out our FREE online Korean language course.