Free Korean Alphabet Worksheets (PDF)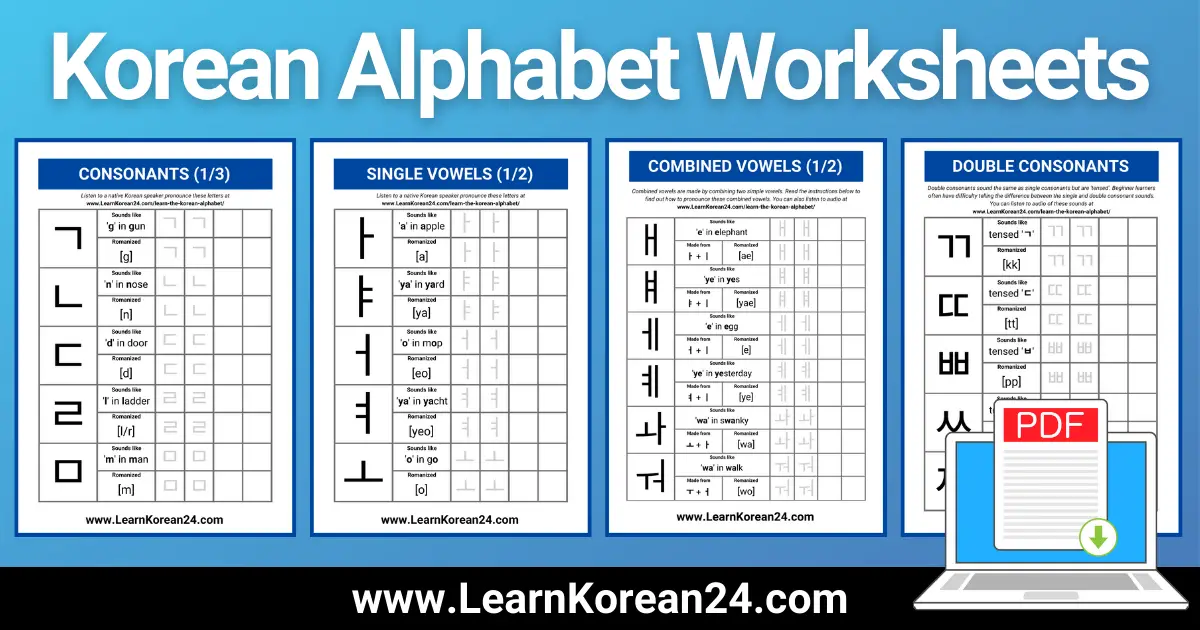 Practice writing the Korean alphabet with these free Korean alphabet worksheets. Once you have learned how to read Hangeul (한글) the next step is to practice, practice, practice. A fantastic way to do this is to practice writing the Korean alphabet with worksheets. Below you'll find a collection of free Korean alphabet worksheets for beginners. All of these are in printable PDF format so you can easily practice your handwriting.
Korean Alphabet Worksheets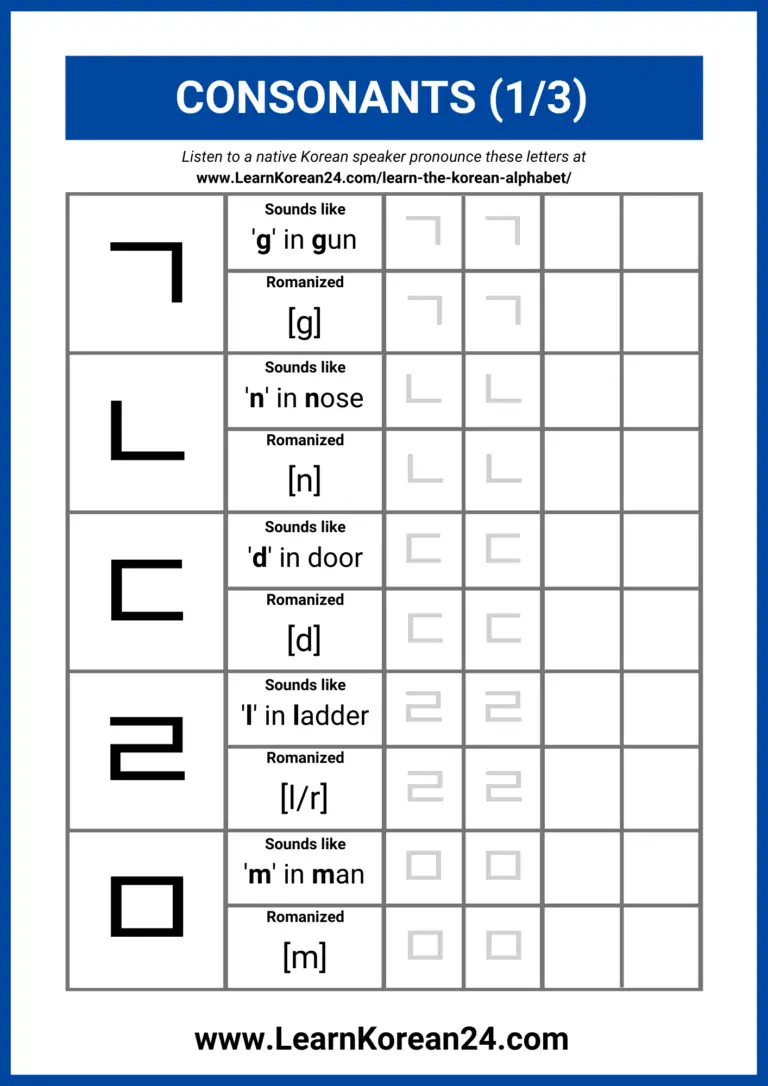 Worksheet 1 – Basic Consonants
This first Korean alphabet worksheet includes the14 basic consonants. Next to each letter you will see the sound the consonant makes, the romanized letters, and lots of spaces to practice writing the letters.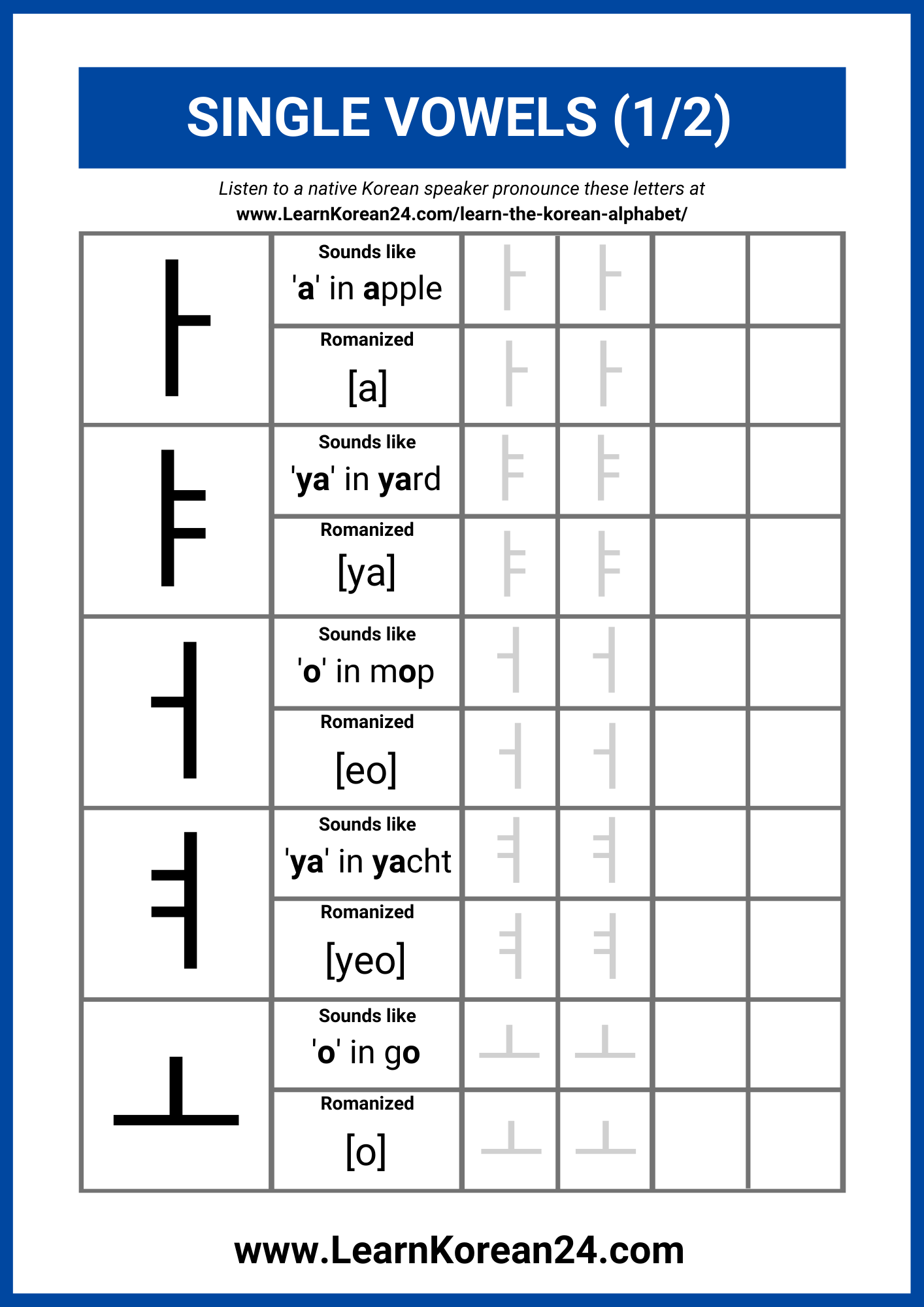 Worksheet 2 – Basic Vowels
Next is a worksheet to practice writing the basic Korean vowels. Again, next to each letter you will see how to pronounce the letters followed by spaces to practice writing them. Tip: As you write each letter, say the letter sound out loud.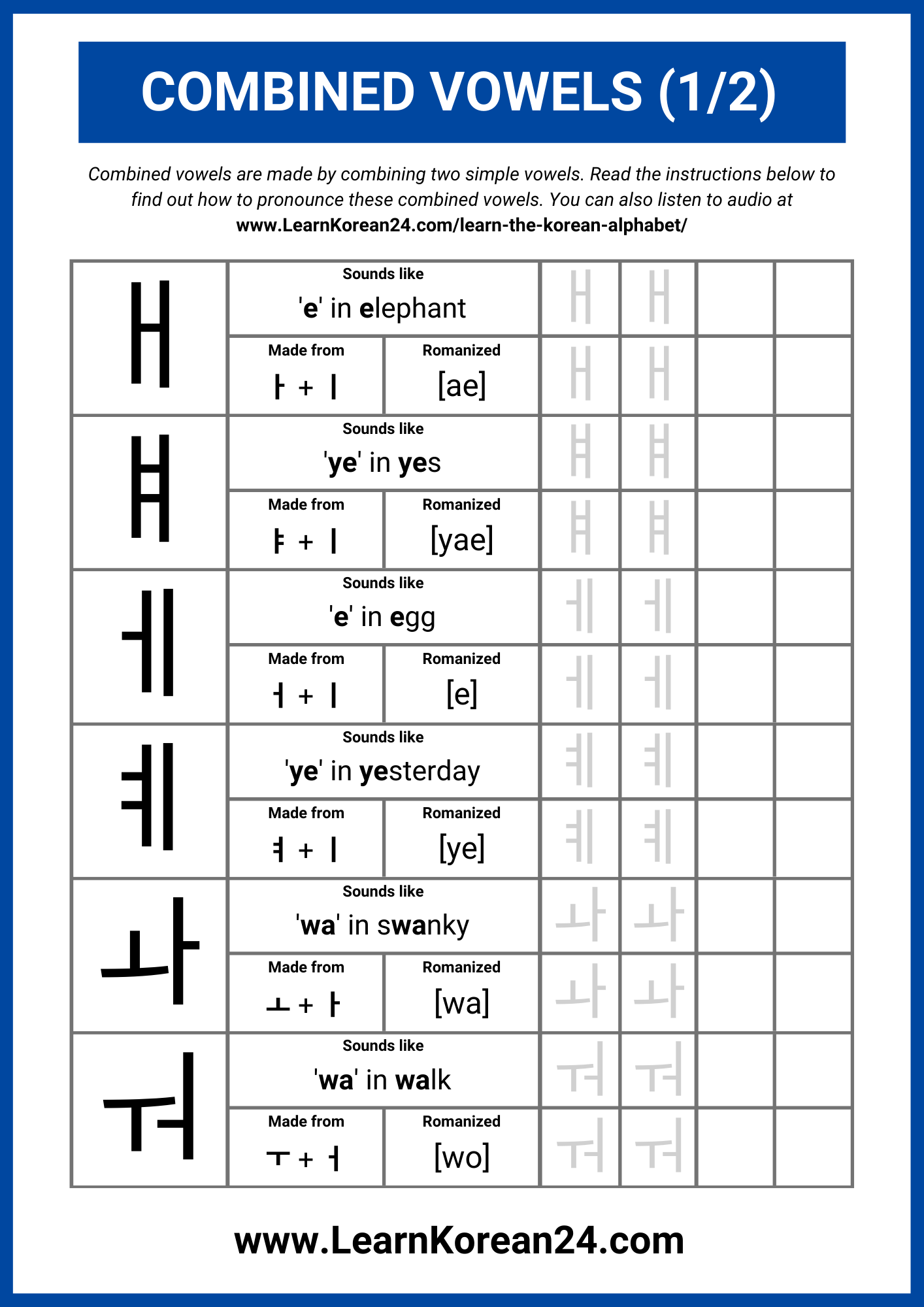 Worksheet 3 – Combined Vowels
This next alphabet worksheet is for practicing writing Korean combined vowels. Combined vowels are made from two simple vowels but make a single vowel sound.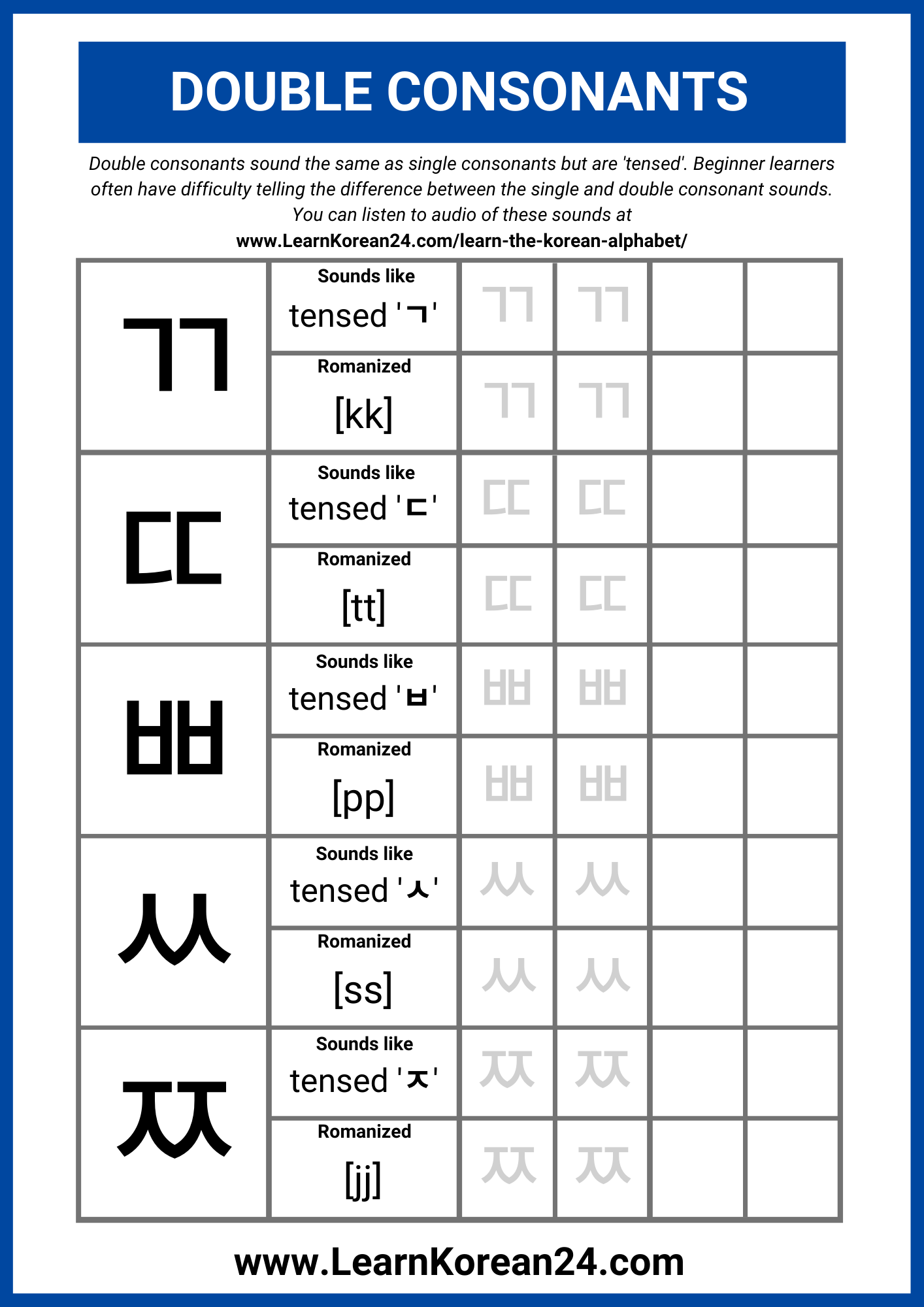 Worksheet 4 – Double Consonants
Last of our Korean alphabet worksheets is one to practice Korean double consonants. Double consonants are pronounced the same as single consonants but are 'tensed'.
Related Resources
How To Read Korean – Complete Korean Alphabet Guide
Korean Vowels | Everything You Need To Know
Korean Alphabet Flashcards
How Many Letters Are There In The Korean Alphabet?
Online Korean Course For Beginners