House In Korean | Learn Korean Words With 집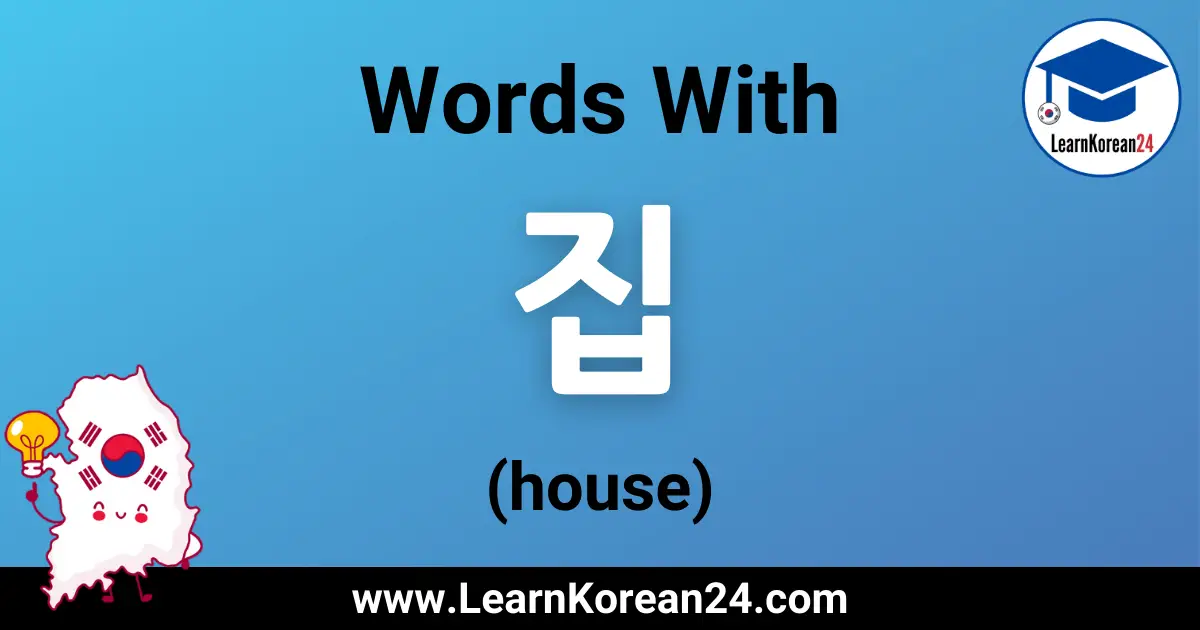 In this Korean vocabulary lesson, you will learn how to say "house" in Korean. You'll also learn many useful words that include the word 집 (house) and be able to download a free PDF to help you learn these words. Let's get started.
Related: Rooms Of The House In Korean
How To Say "House" In Korean
The word for "House" in Korean is 집 [Jib]. There are many compound words that include 집 and below we'll teach you 10 useful Korean words with 집.
Korean Words With 집 (House)
=
개
dog
집
house
개집
doghouse
벌
bee
집
house
벌집
beehive
옆
side
집
house
옆집
house next door
벽돌
brick
집
house
벽돌집
brick house
이층
2 floors
집
house
이층집
two-story house
두꺼비
toad
집
house
두꺼비집
fuse box
어린이
child
집
house
어린이집
nursery
집
house
들이
getting in / entering
집들이
housewarming party
집
house
수리
repair
집수리
home renovation
집 + 안
house + inside
일
work
집안일
household chores
*These 'Word Builder' lessons were made possible by our in-house Korean teacher Korean Arah. Don't forget to Subscribe To Korean Arah's YouTube Channel so you never miss a lesson!